Well. It's been quite a year.
I think 2022 has been one of the most difficult, as well as one of the greatest years for me. I know that's a cliché, but I really do feel like I went through the highest highs and the lowest lows of my life this year.
At the beginning of 2022, I had a seriously awful panic attack. I've had panic attacks before, but this time, it left a sour and lingering depression that I thought would never end. It felt like there was no escape. Obviously I'm doing much better, but that awful feeling of helplessness, of feeling worthless, still comes back sometimes. I guess that's just part of having anxiety.
But I really want to make it clear that this year also had some of the best moments in my life. I went to Florida for the first time with my entire family! I flipping published my first book.
I think what I've learned this year is that you have to take life with the good and the bad. Because this world is not our home, it is going to suck sometimes…okay, maybe a lot of the time. But God is gracious, and there is so much beauty and so many things to be grateful for and appreciate too.
So I want to take a little time to be thankful for some of the great things that have happened this year of 2022:
2022 Recap
I got a job at my local newspaper.
I should preface this by saying I did have a very brief stint at another paper and it was probably the most stressful job I've ever had. (Not that I've had a lot of high-stress jobs… 😂) So for my own sanity, I quit pretty abruptly. So when the opportunity to work at another paper came up, I was super hesitant. But I went for it, and wow, this was such a different atmosphere. I only work one day a week there as a proofreader, so it's a very part-time position, but I really do enjoy it. It's been really good for me and I only wish I could work more hours.
I went to Florida with my family.
This is probably one of the biggest highlights of the year. And yet it already feels so far away (especially after Hurricane Ian hit, and seeing the destruction that was wrought right on the island me and my family were on, it makes me so sad). But this was seriously the vacation of a lifetime and I won't ever forget how wonderful, nearly magical, the whole experience was.
I worked at a summer camp in the kitchen.
I've been to summer camp before as a counselor, but I really found my stride working in the kitchen. If I ever did work at a summer camp again, I would want to be in the kitchen. I got to work with some amazing people and even though it was outside my comfort zone, it was such a good experience for me.
Our two cats had kittens.
Much to our shock. 😂 We had been told that our two cats were both boys. Well…that was evidently not the case, because our little momma cat had four adorable kittens. We really struggled with what to do with them. It was a hard couple of months, but in the end, we kept two of the kitties and gave the other two away (which was super hard). But the two we have are doing well. Their names are Dora and Leftie, and yes, they are little rascals.
I published my first book.
THIS IS PROBABLY THE BIGGEST THING. It's still so surreal, and it hardly feels like I'm a published author. I guess when things happen to you, you never really feel like they do. They just happen and that's that. I wrote a whole blog post about this, which you can read if you missed, but needless to say, it was an exhausting, exhilarating, once-in-a-lifetime experience that I'm eager to do again (and next time with 20/20 hindsight!)
I started and quit a job that just wasn't right for me.
I did this last year too, and I'm really struggling with the fact that I feel like I'm building a reputation for myself of quitting jobs after a few months because I don't like them. For the past two years I've been finding it really difficult to find the place I'm supposed to be. I tried working for the aforementioned paper and quit that one. Then I started working at a grocery store, found that I wasn't fulfilled there, so I quit that one. I don't want this to be a pattern. 😂 So now I'm just doing one day a week at my local paper and freelancing the rest of the time. That's just where I am right now, and I'm trying to learn to be content with that.
I had many fun hijinks with my cousins and my sisters.
From going to plays, to sticky-noting cars, to just going out for dinner to Culver's, I've had a lot of fun with the four younger girls in my life. I'm so glad I've gotten to be a part of their lives and I hope to see them through many more good times.
I started another year of teaching creative writing and began teaching a new subject: music history.
I've taught creative writing at my local homeschool co-op for the past two years, and I've really learned a lot and had a lot of fun in the process. My students are so creative and funny and I love seeing them improve in their writing skills. I also began teaching a new subject: music history. I love music and all of the history and theory behind it, but I wasn't sure if any of the teens would share that interest. But I've been pleasantly surprised by the interest taken in this subject by these young people. It's been a lot of fun.
I went to Wisconsin Dells before Christmas with my family.
This was a fun time. We usually go to Wisconsin Dells (a waterpark town in Wisconsin, if you don't know) once a year with family, and for whatever reason, we decided to go in December. It was a lot of fun. I'm not a huge water person, but the arcades, mini golf, laser tag, food, and just hanging out watching TV with family are what I enjoyed most.
---
Needless to say, so much more happened this year, both good and bad, but I would be here for quite a while if I went into detail. So now I'd like to share some goals of mine for the coming new year. I find that by sharing my goals with people, they become more concrete and almost…more likely to happen? I don't know if that's what I mean. 😂 It pushes me to achieve them, maybe.
2023 Goals
Move into an apartment.
This is something that I've thought about for a couple years now, but it's started to become more of a possible reality to me only recently. Me and my parents have been talking about turning the attic of our garage into a living space for quite some time. Not only would this be a nice place for me to live, but in the future, it would be a great place for my parents to have to host guests or returning family for holidays. It's an idea that has become more and more of a possibility, and I think it could be a good thing.
Thoroughly plan and finish my business plan.
I don't want to give away any details right now because this idea is still in its infancy, but I have a big idea I'm working on. One that could potentially be a full-time job involving books, which is like a dream for me. I still need to crunch a lot of numbers and get into logistics and specifics, but I'm really hoping to move forward with this plan in the near future (well…maybe not so near future, but at some point!)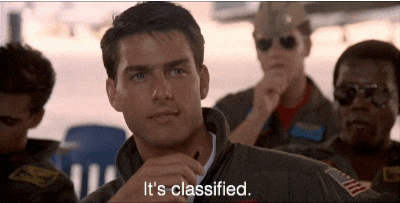 Write a new novel.
I have so, so, so many ideas that I'd love to see written, and I want to make the conscious decision to actually do that and finish the first draft of a new novel. I have plenty of annoying little plot bunnies to choose from, so I hope that will push me to just pick one and roll with it. And who knows, maybe I'll end up writing three novels this year? 😂
Finish the first draft of Mr. Awake.
Yeah, you know that novel I started in October for FallFicFrenzy? I haven't exactly finished it. 😂 Life always seems to find a way, doesn't it? But I really love this story and its characters, and so I'm hoping that will be the encouragement I need to push forward and get this draft done. I care too much about this story to just give up on it. You can read more about the story in this post.
Go to Realm Makers.
Now, I don't know if this will happen, it's more of a tentative goal than a real solid one, but I do so want to go. And maybe if I don't end up going in person, at the very least online should be an option. I feel I've really missed out on some good writing advice and learning experiences, not to mention seeing all my blogging buddies in person!
Get hired for 3 freelance projects.
I'm hoping it'll end up being more than this, but I thought 3 would be a good place to start. If I'm going to be freelancing, I'm going to need to build up a repertoire and work on a lot of different projects. So I'm hoping 2023 will be the year I push myself to really grow as a freelancer.
Get to the line editing stage for Erase.
This is a lofty goal, but one I'm willing to take on! The ultimate dream is to have the second book of Ink Press out in the fall of 2024, but I'm not going to hold my breath. It could take much longer because, you know, I'm a huge procrastin—I mean, life gets in the way of things, yeah, that's what I meant. 😂 But I'm really excited about this second book and I'm so eager to share more of Paige and Markus's adventure.
Meet and become acquainted with 3 new people.
This is the one goal that I think is going to push me the most outside my comfort zone. I have a really hard time talking to and meeting new people. I wouldn't say I'm shy, but I struggle with opening up and trusting people. So this year I want to try to overcome this, even just a little bit. I think this goal is going to be the hardest one for me!
Exercise once a week.
This may seem like a stupid goal, but I want to make this as achievable as possible, so I'm going to make myself to the bare minimum and hopefully that will lead to me wanting to exercise more. We'll see. 😂
Read the Bible once a day.
This one really shouldn't be too difficult, but I've found that I can so easily get distracted and forget what I'm supposed to be doing. So I want to set reminders for myself to meet this goal everyday.
Use Instagram as more of a blog.
Yep, that's right. Some news regarding my blog. I'm sure you may have noticed the infrequency of posts on my li'l old blog. I've been discovering that personally, I tend to interact much more with Instagram posts than I do with blog posts nowadays (take from that what you will). So I want to use Instagram as my more active and regular form of posting rather than my blog. That doesn't mean I'm abandoning my blog. I still plan to use it for longer form posts (like this one!) But for more short-form, easily digestible content, I'm going to be moving over to Instagram. So don't be surprised if things are a little quieter over here (more so than they have been, anyway).
There you have it. A recap and a list of goals. I'd love to hear about any exciting things you did this year, or any goals you have for the coming new year. I'm so grateful for all of you who have supported me and stuck around this long. You're all so appreciated. 💖 I hope you had a Merry Christmas and have a Happy New Year! 🥳