Hey guys! I have some MAJORLY EXCITING news to bring you today! Let's get a drumroll…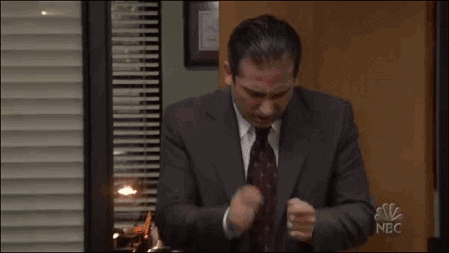 I'm going to be self-publishing Imprint this year!
Hopefully summer time! But we'll see. AGH my very first book, finally going out into the world! The thought it both terrifying and exhilarating at the same time. 😀 I've been working on this story for so, so long now, and I'm thrilled that it's finally all coming together, as Kronk would say.
So to celebrate, I thought I would answer some questions about what writing this novel has been like and what exactly this book is about! (I like to think it's gotten easier to explain my novel to people over the years, but I'd be lying if that were true. XD)
So what is this story about?
Fairytales are not what they seem…

Paige Turner, an anxious young bookworm, has been able to travel into her favorite stories ever since she could remember. She never imagined it would get her into trouble. She is nearly kidnapped one day by a magical man, and things only get more complicated from there. And soon, in spite of her best efforts, Paige and her friend Markus are caught up in a deadly chase against a vengeful wizard. As Paige and Markus hop back and forth between the worlds of books and reality, she finds out that maybe the world of fairytales isn't all that it seems. And if she wants to survive, she'll need more than just book smarts.
What inspired you to write Imprint?
The idea started a looong time ago, back when I was just starting to discover that I loved writing. I've always loved the idea of being able to travel into stories and books, and when I started to think about writing seriously, this was the first of my ideas I decided to pursue.
It's really interesting, actually, since usually the characters come to me before the story, but in this case it was the opposite. I had an idea, but no characters. That was a challenge in the beginning, but I've grown to love all my Imprint characters dearly.
Who was your favorite character to write?
It really varies depending on the time period I was writing it in! I really, really love writing my main two, Paige and Markus (his dialogue is so fun XD), but I also love my two reaper boys Celthic and Zyke. It's so hard to choose just one!
But if we're basing this on how naturally and easily they were to write, I would have to say Markus. He just flew onto the page with his big personality and easy dialogue.
What have you learned from writing this book?
The first draft will most likely look nothing like the finished product. This story went through so many revisions that it is unrecognizable from the first draft I wrote back in 2015. I'm so glad that I learned this, because when I first started out, I was under the impression that the first draft would be mostly done. Sure, I might need to change a thing here and there, fix a few things, and call it a day.
That is not the case. XD
And being a mix of a perfectionist, a procrastinator, and a person with a lot of self-doubt doesn't help either. It definitely makes for an…interesting writing process. But I can honestly say I'm very happy with how it turned out.
What was the hardest part of the story to write?
I have a very hard time with beginnings and endings. I can't tell you how many times I rewrote the beginning because I just wasn't happy with it. And the ending. Ugh, it took so. many. tries. until I got what was in my head down on paper (and that was after I finally even figured what I wanted the ending to be).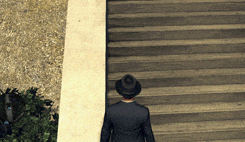 How long did Imprint take to write?
From its conception to the final product, it took about eight years.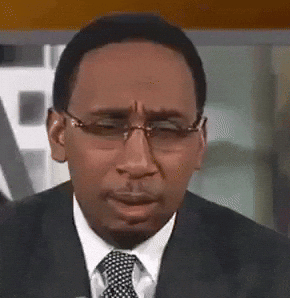 An insane amount of time, I now realize.
I've already started working on the second book, and I can tell it's definitely not going to take quite as long. XD I think part of having such a long process was that I was (and still am!) learning a ton.
When I first started out, I didn't have any experience with writing a story. I didn't know anything about structure or flow or tone (if I'm honest, I still don't really have a good grasp on it). But this novel, this whole trilogy, actually, has been the greatest writing course I've ever taken. And reading articles and books and blog posts (a lot of them from all of you!) about writing have been invaluable.
What kept you writing?
I considered giving up on this project several times. Tucking it away for a couple years at a time only to drag it out and look at it and fall in love all over again. It was probably the characters that kept me stayed on this story for so long.
I found so much of a connection with Paige, who has an anxiety disorder. I know what it feels like to go through what she goes through in this story.
I love Markus's sparkling wit and unabashed humor. He's the guy friend I never would have thought I wanted.
I love Celthic's inner struggle and frustration with his life.
I love Zyke's sarcastic quips that hide his desperate need for approval.
They're all so interesting and unique in their own ways. And I realized I couldn't just discard this story. It's stuck around this long for a reason. No going back now. So here we are. 🙂
I'm so excited that I'm finally going to get to share this story with you all! It's been a wild journey, and I know it's only just the beginning. Tell me, what are your writing goals this year? I'd love to hear about them down below!