Beginnings are such an important part of any story. They're what hook your reader, making them want to continue on, and possibly stay up past bedtime, flipping pages.
But beginnings are hard.
For my book Imprint, I totally rewrote the beginning prologue/chapter nearly five times. And to this day, I still don't think it feels right.
In the beginning of your story, there is so much to be expected. I know I've put down tons of books just because the first few pages didn't capture my attention. It's a sad thing, but it's true. And it hurts me even more, because I know how hard it is, coming up with a good beginning.
So, to save some of you writers the heartache of rejection by readers, here are five of the best (in my opinion) ways to start your story.
Strong emotions
It's the beginning of everything. Absolutely anything could happen. But it needs to be something your readers are going to care about. I know for me, hitting me in the emotions is the best way to get me interested. As a reader, I like to be so emotionally vested in the characters, that they feel real.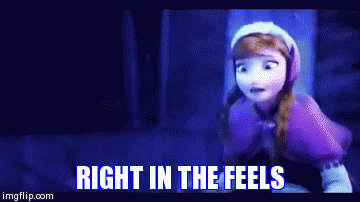 Right in the thick of the moment
Starting in the middle of action scenes is a great way to begin your story, but only if you can do it well. If you drop your reader into an uber intense moment and they can't figure out what's happening within the first few paragraphs, then they will most likely become frustrated and drop the book.
Now, you don't have to explain everything within the first chapter. That would be boring. It's finding the balance of explanation and hook that will really make your action scene impactful.
Beginning at the end
This is a different, less normal way of beginning, but it can work. Using this type of beginning is kind of like beginning a movie with a flashback. And flashbacks can be really, really cheesy. But they can also be epic and set up your novel in an incredible way. (Also, this type is easier to write if your novel is in the first person. I've never heard of a third person book starting from the beginning, but you could be the writer to prove me wrong!)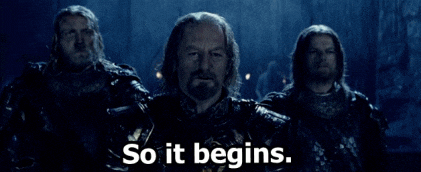 A question
Starting with a literal question, either spoken by a character, or stated by the narrator, is a great way to begin. In my novel, the very first sentence is a question, actually spoken aloud by one of the characters. Questions are kind of like a cheat in writing. Of course if you ask a question, you're reader is going to want an answer. That's how people are. But if you do this, be sure to answer the question. You don't want an angry hoard of readers coming at you because you didn't give them the answer they were looking for, do you?
A metaphorical outlook
I haven't read many books with a poetic beginning. In fact, if it was, I would probably put it down. I don't have time for flowery description. (If you do, that's great! But I don't.) But that's not necessarily what I mean by 'metaphorical'. Maybe the word I mean is 'symbolic'. Something that sets the story off, and keeps appearing throughout the whole story. It could be anything. A special event, an object, an idea, anything.
As I mentioned in a previous post, symbolism will 'echo' throughout your whole story, leaving an impact in its wake, thus, holding readers attention.
Well, that's all I had to say about that subject. There's no perfect way to beginning a story. I think the most important thing is to just…begin. What kind of beginnings do you like best?