Hello friends! I have a bit of a shorter, more laid-back post for you this week, becaaaaause… I've been working on my newly announced movie review blog, getting some shiny new posts up and ready for the release date! I'm pretty darn excited about it. XD
But on to today's post, a tag! Shocking! I know! I almost never do tags! XD I feel like tags are always what I fall back on when I have no ideas for posts, but I'M NOT ASHAMED. It's nice to have a pre-planned post every once in a while, 'kay?
'Kay. Let's do this.
I originally saw this on Cait's blog, and she said she got it off of Instagram…so…not entirely sure about the rules…I know you list three bookish things…And that's the extent of my knowledge. But let's just jump into the questions, maybe I'll tag a few people at the end, I don't know, we'll see.
ANNNNNNND GO.
• 3 Favorite Authors
Oh my word, HOW. HOW AM I SUPPOSED TO ANSWER THIS QUESTION. Maybe this tag was a bad idea…XD
Okay, let's see…
• Marissa Meyer writes one of my most favorite series of all time, she's pretty neat.
• I have to give credit to Shannon Hale, since she's the one who got me into reading. Her Princess Academy books, and her Books of Bayern will always stick with me.
• Oof. I think the last one is a tie between Anne Elisabeth Stengl and Heather Dixon. I LOVE Anne's Tales of Goldstone Wood, but Heather writes some AWESOME standalones, particularly Illusionarium…AGH. I can't choose.
• 3 Weirdest Things Used as a Bookmark
Oooooh, this is an interesting question!
• I've definitely used napkins before. They weren't dirty, of course.
• I use library receipts waaaay more than I'd rather admit to. XD
• Hmm…I think I used a popsicle stick one time. And it wasn't a clean one. It was one where I had just finished the popsicle part. I was a little kid, okay? Don't judge.
• 3 Series Binged
This one's kind of hard, because I'm usually waiting for the next books to come out, so I really can't binge read. But…
• I remember binge-rereading the Lunar Chronicles a while back. I should really do that again…
• The Bright Empires series (by Stephen R. Lawhead)! I can't say I reeeally binged it, I remember reading a different book or two in between some of them, but I got through the whole series pretty quick.
• And when I was little one summer I zipped through the Magic Treehouse books in a matter of days. That was fun. Kinda miss that.
• 3 Characters You Love
This is so hard because there are so many characters I love so dearly! But here are some that stuck out in my mind.
• Carswell Thorne from the Lunar Chronicles is my favorite roguish bad boy in fiction. He likes to pretend he's a hardened tough guy, but he's actually just a soft marshmallow underneath.
• Rin from Forest Born (by Shannon Hale) was a really inspirational character for me when I was younger. She didn't really know her place in the world, and she felt so alone and scared. I used to get really scared and anxious when I was a kid, and knowing that I wasn't alone was a real comfort to me.
• I think this is a three-way tie for Kell (from A Darker Shade of Magic), Percy (from Percy Jackson), and Leo/Lionheart/Leonard (from Tales of Goldstone Wood). Kell is a character I've recently come to love, as is Percy, and Leo…well, he's Leo. You know what I mean if you've read the books. He's just a human. Trying to figure things out. Sometimes Usually making mistakes.
• 3 Unpopular Bookish Opinions
• Young Adult is an AGE GROUP, not a GENRE. It's a category, like Children or Adult. It always annoys me on websites like Barnes and Noble or Amazon when they list all the book genres and then stick 'YA' at the end. 😛
• I…didn't really like Archenemies (by Marissa Meyer). I loved Renegades, but Archenemies just felt like the same story over again, except with more romance between Adrian and Nova. 😦
• I don't really like contemporary books. They seem really dull and boring to me. If I wanted to read about realistic life…why wouldn't I just go out and live?
• 3 Popular Bookish Opinions
• I love deckled edges! I think it makes a reading experience even more magical!
• E-books will always be inferior to a real, physical book. Always. Not that e-books are bad or anything, I have like a hundred of them. XD I'll just always prefer a real book.
• Nothing is better than a shiny new copy of a book! I will buy used copies, or get them from the library, but nothing beats a new book.
• 3 Favorite Book Covers
There are soooo many gorgeous ones…how can I choose just three?!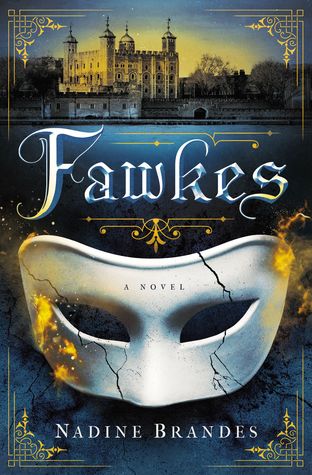 • 3 Book Goals for the Year
• Try to read 30 books!
• Read some more outside of my main genre (fantasy, in case you didn't know, but you probably did). I'd like to dip into some historical fiction, some sci-fi, maybe even a bit of contemporary…despite what I said above. Just ignore that. XD
• Read some of the e-books I have on my Nook! I'm so bad about keeping up with these. I have so many I've gotten for free and there are so many I've bought too. I need to get through some of them this year.
Well, there you go, the Three Bookish Things tag! I think I shall tag Kenzie @ Smudged Thoughts, Laurel @ We'll Be Fine, and Faith @ The Writer's Song.
Here are the questions for easy copy-paste //
3 Favorite Authors
3 Weirdest Things Used as a Bookmark
3 Series Binged
3 Characters You Love
3 Unpopular Bookish Opinions
3 Popular Bookish Opinions
3 Favorite Book Covers
3 Book Goals for this Year
Do you have any unpopular bookish opinions? Who are your favorite authors? Let me know in the comments!