Hello friends! Have you been enjoying these posts? No? Well, too bad, because I have another one for you, and this time, it's center around family!
• Best fantasy family
Ooh, let's see… You know, I don't know if I can think of an answer for this one! I'm wracking my brain, but I can't come up with a whole fantasy family, let alone my favorite one… 😐 If you can think of any, let me know down below!
• Best siblings in fantasy
I'm going with the twelve sisters from Entwined for this one. They're each unique and really care for each other! Plus, their is much sisterly banter and wit, which I love dearly. 🙂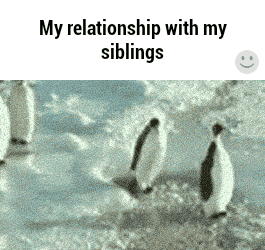 • Best fathers in fantasy
I think that would be a tie between Mo from Inkheart and Verrin Schope from The Vanishing Sculptor, (I just realized I haven't raved about this book on here in a while! GO READ IT. It's hilarious and wonderful). Both are trying their best to protect their daughters, but feel as though they're failing. And they're both in a pretty bad predicaments. And they're both witty and charming. Oh my word, the similarities… O_O
• Best mothers in fantasy
I really hate to this, but I'm drawing a blank for this one too! Is it just me, or are there really not very many mothers in fantasy? Hmm… Would Elinor from the movie Brave count? If she did, that would be my answer. She's half the time frustrated with her unruly daughter, but she's still patient, and the ending…so lovely. ❤
• Best fantasy friends
CINDER & CO. FROM THE LUNAR CHRONICLES. They kind of skim the line between sci-fi and fantasy, but SERIOUSLY. THEY ARE THE BEST. Their banter gives me life. ❤
• Best mentors in fantasy
Deborah actually just recently did a post about mentors, and I agreed with her on so many of the ones she listed! Gandalf from LOTR, Cosimo Livingstone from the Bright Empires series, Beana from the Tales of Goldstone Wood…so many good ones! 😀
• Why are there so many fantasy orphans?
That is a very good question. I…honestly don't know.
It's the easiest option? To get the parents out of the way? A tragic backstory? There are so many ways storytellers can make that trope work. I personally don't mind this trope, but it does get annoying after a while. Parents have good things to say! They can be such interesting plot devices! They can be mentors, sidekicks, the logical ones who say 'why-in-the-world-are-you-doing-it-that-way-this-way-would-be-faster-and-a-million-times-easier', they could even be interesting heroes! :O Or maybe the villains? *evil grin*
Well, there you are my friends. I really think there should be more family relationships in fantasy…It would make everything so much more relatable, you know? What do you think? More families? Better parent/child relationships? Let me know in the comments!