Well guys, it's that time. 2017 has come to an end and 2018 looms ahead. Anyone else shocked at how fast this year has flown by? No? Just me?
Writing
The writing scene has been interesting this year, to be sure…
// I finished editing Imprint and gave it a few close friends and family for a prescreening. I've only gotten feedback from one person so far, but hopefully the others will be able to finish and tell me what they think.
After that, I'll go through their notes, do a teensy bit more editing, and then I'll be sending it to some beta-readers!! *confetti, cheering, merriment* 😀 I don't know for sure when I'll be ready, but let me know down in the comments if there is the slightest bit of interest reading it over. 🙂
// I did JuNoWriMo for a third (fourth…?) time! It was really fun because I decided to go rebel and work on several different projects. I wrote a total of 36,227 words that June! Even though I didn't win, it was still really great finally getting some of these ideas in my head into rough outlines. 🙂
// I also attempted to do NaNoWriMo again! Though I fared much less successfully than JuNo. I had been going back and forth about what idea to go with, so I ended up deciding on writing a Snow White retelling for the Rooglewood Press Contest.
Well. That didn't work out.
I think I was just so burned out from work and other matters that I just didn't have the motivation. So I quit. Still a bit sad about that, but what's done is done, right?
// Over the course of the year I came up with not one, not two, but FOUR NEW FULL FLEDGED IDEAS. And now I'm drowning in ideas help. XD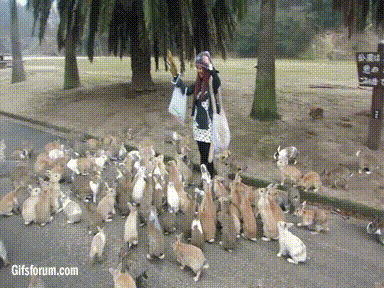 Two of these ideas I shared with you back in June. Crown of Thorns and Pickpocket. They were only baby ideas then. Ha. Ha. Haha. HAHA. HAHAHAHAHAHAHAHA.
The other two ideas will remain a mystery for now, though I will tell you that I've tentatively titled them The Ink Slinger and They Sit in Darkness. I'm so excited about them guys. But I should also probably work on all the things I've already started first. Just maybe. XD
Life
// I haven't really announced this, I think I've mentioned it a few times in other posts, but towards the end of the summer I got a job at my local library! I work as an aide, shelving mostly, but also checking in books that come in the book drop and putting requested books that come from other libraries on the shelves. Some days are slow, while other days are WOW PEOPLE. XD I've gotten to know a lot of the regulars who come in though, and that's nice. 🙂
// I got two new cousins this year! Two weddings last year, and now two new friends! 😀 For privacy, I won't give their full names, but their first names are Jason and Jameson. They're both boys and they are both adorable. ❤
// I watched a bunch of good movies this year! Some old for the first time and some new! A quick rundown:
Cars 3 | This was really, really good! I thought it was a perfect closing for the Cars trilogy. 5/5.
Spiderman Homecoming | GAH. I JUST. THIS MOVIE. TOM HOLLAND. *flails* SO. GOOD. 5/5.
Jumanji (1995) | I've always liked the book, but I hadn't seen the movie up till now. Robin Williams did SUCH a great job! It was a really entertaining watch. 5/5.
Guardians of the Galaxy Vol. 2 | Though I didn't like this one as much as the first, it was still REALLY GOOD. It moved Peter's storyline along nicely and I can't wait to see these guys in Infinity War! 😀 4.5/5.
Thor Ragnarok | EASILY MY MOST FAVORITE MOVIE THIS YEAR NO JOKE. Though Spidey gets a close second. JUST. THE BANTER. LOKI. THAT EPIC DOCTOR STRANGE SCENE. *screams for 564984 years* 5/5.
The Phantom of the Opera (2005) | I was recommended this movie by one of my coworkers and though there was too much singing for my taste (what was I expecting though, really?), it was still a solid movie. Phantom is so creepy… 3/5.
Divergent (2014) | Can you believe I hadn't seen this movie yet? It was awesome. Four is awesome. Everything was just awesome. Yeah. XD 4/5.
Arrival (2016) | SO. FASCINATING. I loved this movie TO BITS. The atmosphere, the characters, the setting, it was all just so…fascinating. That's the best word I can think for it. 5/5.
Nearly All the Bourne Movies (various release dates) | I've been watching these with a friend and they are SO. INTENSE. GOODNESS GRACIOUS. My favorite one so far has been the Bourne Legacy with Jeremy Renner. SO GOOD. 😀 4.5/5
Also, I just started watching Merlin and OH MY GOSH WHAT AM I GETTING MYSELF INTO. I just started season two but GOSH THAT SEASON ONE FINALE. EXCUSE ME WHILE I GO TO MELT INTO A PUDDLE. O_O
// Reading scene was a bit weak this year. I read a grand total of thirty books this year. Sad, I know. But I'm not disappointed! Goodreads tells me that my average rating for the year was 4.5 stars. THAT'S PRETTY GREAT. It was the year of good books, I guess. XD
I won't list all of the books, but here are a few high lights of the year:
Five Magic Spindles by various authors | LITERALLY SO GOOD. All the stories were so creative and AMAZING. 5/5.
Wires and Nerves by Marissa Meyer | I mean. It's about Iko. And it has the whole Lunar Chronicles cast. What's not to love? 5/5.
The Bright Empires series by Richard R. Lawhead | THIS SERIES GUYS. So beautifully descriptive and complex and witty and just EPIC IN GENERAL. 5/5.
Michael Vey by Richard Paul Evans | So I've read the first three books so far and THEY'RE SO ADDICTING HELP ME. I'm itching to finish the rest of the books. SOON. O_O 5/5.
The Shadow Queen by C.J. Redwine | On Goodreads this book has really been looked down upon for not being all that great. But I just LOVED IT. The twists were scream-inducing and the characters were so COOL. I don't know why nobody likes it?? Like?? -_- 5/5.
The Unbeatable Squirrel Girl by Shannon Hale | Okay, if that title doesn't make you want to read it, I don't know what will. There are footnotes. Three whole pages dedicated to names of squirrels. Text conversations with the Avengers. Still not convinced? 😉 5/5.
Blogging
Here are some nerdy stats you are all probably dying to see. XD
I wrote 70 posts this year! (Well, 71 counting this post. 🙂 )
My three most popular posts are my three Silmarillion posts which you can read here, here, and here.
I got 1,064 visitors, 134 followers, 388 likes, and 640 comments. (Also, a shout-out to my top commenters, Laurel, Deborah, Faith, and Abbey! You guys ROCK! ❤ )
I also have an announcement! This site is going to be going through a bit of renovation. Though I have grown to love the owls that I use as a profile picture and on my banner, I've decided that it's time to retire them and bring in something new. I'm not entirely sure what that thing is yet, but it will be good, trust me. 😉
I'm also going to be redoing some of my pages at the top of the site, throwing some away and adding new ones.
And I'm learning to be very careful to only use stuff that is copyright-free, or that I've created on my own. I recently read an article (of course I can't remember who wrote it now… XD ) about a blogger getting sued for copyright infringement, even though she had given credit and it put things in a whole new light for me. I'm going to step lightly now.
Goals for 2018
I really wouldn't even call these goals, but I have to have something to go off of right?
My loose plans are to work on outlining a TON. I don't think these ideas can stay in my head for much longer. I need to write them all out so my brain isn't so strung up on details. XD
I have no plans to do JuNo or NaNo, but I'm not against it. I'll have to see how open my schedule is at the time and decided from there.
And as a last goal, I really want to try and not put too much pressure on myself. I've found that I am VERY hard on myself and I don't know when to stop. So if I need to take a hiatus, then I will. If I need to rework my blog schedule, then I will.
And that's not just for blogging. Reading, writing, and life too.
We'll see how well this works out. XD
Happy New Year, bloggers! I hope you have a wonderful 2018! Do you have any resolutions? Goals? Let me know down below!