Hey guys! You may or may not have noticed I had a slight hiatus this past week. It wasn't intentional, I've just been trying to get my blogging schedule in order. 🙂
So here's a little tag I've typed up for you. I know, I know, it's not technically autumn, but this tag looked so fun!
~~~~
Crunching Leaves // The world is full of color. Choose a book that has reds, oranges, and yellows on the cover.
Five Magic Spindles by various authors. I just bought it recently and I can't wait to read! Maybe I'll do a review… 🙂
Cozy Sweater // It's finally cold enough to don warm cozy clothing. What book gives you the warm fuzzies?
 I don't read very many books that are…warm and fuzzy. XD I will say though I have pleasant memories reading The Miraculous Journey of Edward Tulane by Kate DiCamillo when I was younger.
Fall Storm // The wind is howling and the rain is pounding. Choose your favorite book OR genre that you like to read on a stormy day.
It really depends on my mood. Sometimes I like funny books that make me forget about the weather and other times I like reading action-packed, adventure stories. 🙂
Cool Crisp Air // What's the coolest character you'd want to trade places with?
I would really love to trade places with all my favorite characters. 🙂 But in particular, I would choose Cress from the Lunar Chronicles.
Hot Apple Cider // What under hyped book do you want to see become the next biggest, hottest thing?
Ooh, tough one…I might pick either Illusionarium by Heather Dixon, or Jackaby by William Ritter.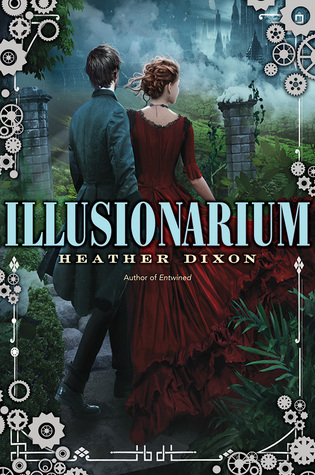 Coat, Scarves, and Mittens // The weather has turned cold and it's time to cover up. What's the most embarrassing book cover you own that you like to keep hidden in public?
Hmm…Sometimes if I'm reading a particularly…young book/series, it can get embarrassing (even though the books themselves are really good!) So I generally don't bring those ones with me in public. XD
Pumpkin Spice // What's your favorite fall time comfort food/foods?
ALL THE FOODS. *yum* More specific answer? Okay. I like apple crisp, pie, and cider. Pumpkin pie with whipped cream. Hot chocolate with marshmallows. And pumpkin spice everything! ^_^
~~~~
That's the tag! Hope you liked it! Feel free to do this tag too if you want! I'd love to see your answers! Until next time! ❤