Hello all! So, you may have noticed I didn't post a CC on Saturday…I wasn't feeling well, so I took a small break. But I'm back with a tag! I saw this on Deborah's book blog a bit ago, so I thought I'd give it a whirl. 😉
~~~
What book is on your nightstand right now?
I actually am not currently reading anything right now. Shocking, right? XD
What was the last truly great book you read?
I'm going to go with Illusionarium by Heather Dixon…That was like in May, but seriously, IT'S SO GOOD. *hugs book*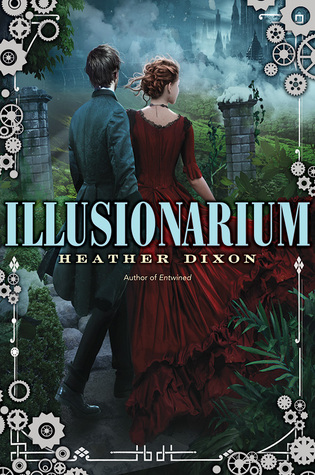 If you could meet any writer – dead or alive – who would it be? And what would you want to know?
Ooh, tough dilemma! I would be really curious to meet Laura Ingalls Wilder, C.S. Lewis, Marissa Meyer, and/or Shannon Hale. I don't even know what I would ask…I would probably be to busy staring in awe or something like that. 😉
What books might we be surprised to find on your shelves?
Um…*stares at shelves* Contemporary books? I don't read a whole lot of that…but I do have some favorite contemporary series on my shelves, i.e. Summerhill Secrets by Beverly Lewis and the Real Life series by Nancy Rue.
How do you organize your personal library?
Mostly alphabetical by author's last name. But the taller books that don't fit on some of my shelves get organized differently. Plus I have a section for older books that my Mom and Grandmas gave me…
What book have you always meant to read and haven't gotten around to it?
So, so, so, many…too many…I can think of many sitting on my shelves, on my GR tbr-list, at the library…HELP.
Anything you feel embarrassed never to have read?
I wouldn't say embarrassed, but I feel kind of left out when everyone's read Harry Potter, Divergent, or The Hunger Games… *shrugs* I can deal with it…
Disappointing, overrated, just not good: what book did you feel you are supposed to like but didn't?
The Throne of Glass series by Sarah J. Maas comes to mind. I really wanted to like them too. But it just didn't work for me. 😦 I found Celaena slightly annoying, and I thought the pacing was a bit strange.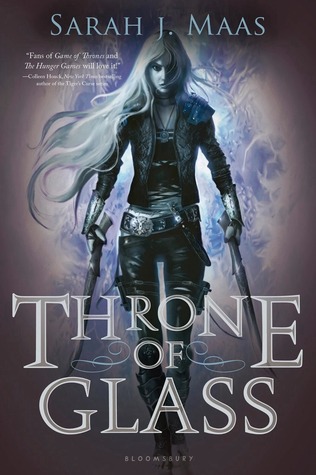 Do you remember the last book you put down without finishing?
I don't usually do this very often, but I believe the last one I put down was Dorothy must Die by Danielle Paige. It had an interesting premise, but ultimately, it was to icky for me.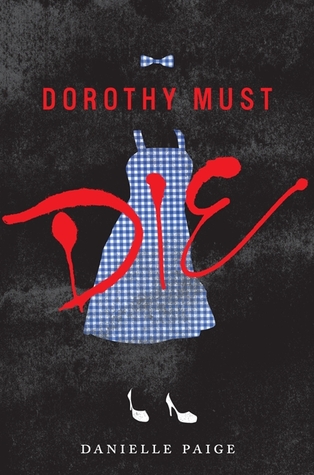 What kind of stories are you drawn to? Any you stay clear of?
Of course, fantasy is one of my most favorite genres. 🙂 But I've also found I enjoy retellings, steampunk, and a little sci-fi.
If you could require the president to read one book, what would it be?
The Bible is always a good place to start. 🙂 Also, I agree with Deborah, our Constitution would be a good choice too. 😉
What do you plan to read next?
Twinepathy by C.B. Cook is next in line on the tbr-list, and I'm super stoked! ^_^
~~~
That's the tag! If you feel so inclined to do this tag, I heartily give you permission. 😉 Hope you enjoyed! Until next time! ❤