So… I'm eagerly awaiting feedback from my mom, as she's reading my first draft.
So, since I'm waiting to get back to writing, I thought I would have a tag week!
In the middle of the week… oh well! 😉
So, without further ado, here is… the social media book tag.
Twitter: Your favorite short book
I would have to say the lesser known Tower of Treasure by Scott Chantler. I read it in less than half an hour, and I really loved it!
Facebook: A book everybody pressured you into reading
Hmm…I wouldn't call this pressured exactly, but I had to read The Indian in the Cupboard by Lynne Reid Banks for school. And I actually ended up really enjoying it!
Tumblr: A book you read before it was cool
I don't know…I'm usually the one who reads new and forthcoming books later rather than when they're all the rage. I might've read Smile by Raina Telgemeier before it was popular… but I really doubt it…
MySpace: A book you don't remember if you liked or not
I can say without a doubt The Princess Frog by E. D. Baker. I read this so long ago, I can't remember a thing about it.
Instagram: A book so beautiful you had to Instagram it
I haven't read it yet but…this cover… I would buy it just for the cover! Can't wait to read!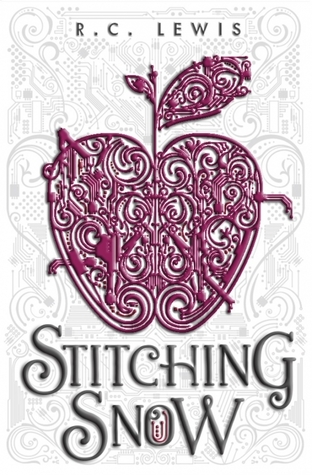 YouTube: A book you wish would be turned into a movie
This is tough… but if I could be guaranteed it would be well-made, exactly-by-the-book, and perfectly casted, I would choose Cinder by Marissa Meyer. I think that would be an epic movie.
Skype: A book with characters you wish you could talk to, not just read about
Hard! I can think of soooo many! O____O I think I'll go with… the Inkheart characters. I feel like I could take a lot out of a conversation with any of them.
And lastly…
Goodreads: A book you recommend to everyone
I say Ella Enchanted by Gail Carson Levine. I think anyone could enjoy and laugh and cry with this book. No matter your age.
Well, that was the tag!
I hope you enjoyed, and if you want to do this tag, by all means, please do so!
😉